It's the festive season, and that probably means you've been invited to more parties than you can actually attend. You're probabably also trying to organise your own parties, in which case you might want to book a venue in West London before anyone else does. There's nothing worse at Christmas than the stress of trying to plan a party, but getting ready to go out is a ritual all girls treasure. It's not just about getting dressed but also getting in the mindset that will affect the rest of your night. Today I'm sharing how I get ready for a night out on the town. Blast Your Favorite Playlist Everyone should have a least one great playlist. Don't just play the radio create your own playlist, this ensures that you won't have to get up and change any song while getting ready. Your playlist with get you in the mood and ready for a night out
Pour Yourself A Drink
I don't know about you guys but I love to pour myself a glass of wine or a nice light cocktail. This is my pre-game and this drink may just help with those 5-inch heels that you may be walking and dancing around in all night. If you don't have time to run to the store then you might be able to go order online from companies similar to Total Beverage Thornton Colorado or you might look for your regular online buyer if easier. Making sure you have a good supply will ensure your pre-game is good enough to get you going.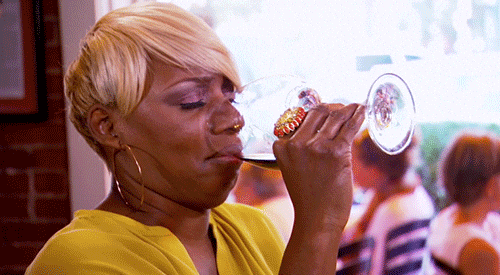 Shower – Groom – Glam
I personally love to shower and start the glam process at least 2 hours before I have to head out. This time frame helps keep me from having to rush. When getting ready for a night out I'm always particular with my deodorants. I personally love Dove Dry Spray antiperspirant because it's dry and It also smells amazing. Plus it's long-lasting so you don't have to worry about any weird odor after dancing too much. Plus this antiperspirant doesn't leave any residue, which is perfect for and sleeveless dresses and tops that you may plan to wear for a night out.
Pick Out An Outfit and Accessories
I usually pick out my outfit first just so I know what makeup look I'm going for. If dancing is involved I make sure to pick out my comfy shoes. One of my friends recently wore her long silk nightgown as a partywear and I guess I'll soon try to do something similar as it looks realy stylish and comfortable at the same time.
When you're all finished getting dressed make sure to double-check and make sure you're fresh. You might be planning on visiting one of those classy bbq restaurants Charlottesville, and it's better to look lavish when you are fully famished in the restaurant.
Double-check your things, and make sure your antiperspirant is on and ready for night fun and food. So, that's my advise. What's your routine for getting ready for a night out? What's your routine for getting ready for a night out?
Shop Dove Dry Spray antiperspirant
This post was sponsored by Dove. All opinions are my own.
Comments
comments